My name is Ellen Springer, and I am a CPA who is passionate about you staying in business and being successful. You deserve to be happy and to be able to provide a wonderful life for your family. But the reality is 80% of new businesses are out of business in 5 years. I don't want you to go bankrupt and suffer the consequences. I want you to be wildly successful!
I am a Master of Business Administration (MBA) and I have been a CPA for over 35 years. I am passionate about helping Small Business Owners and Entrepreneurs. I have seen what works and what doesn't and I want to share this information with you so that your businesses can be successful. If your business is successful, you will have less stress, more money, and more time to spend with your family.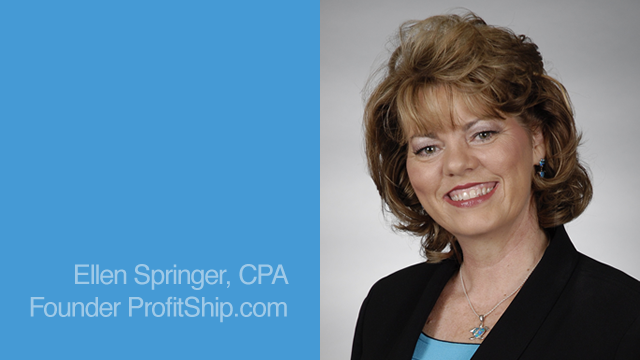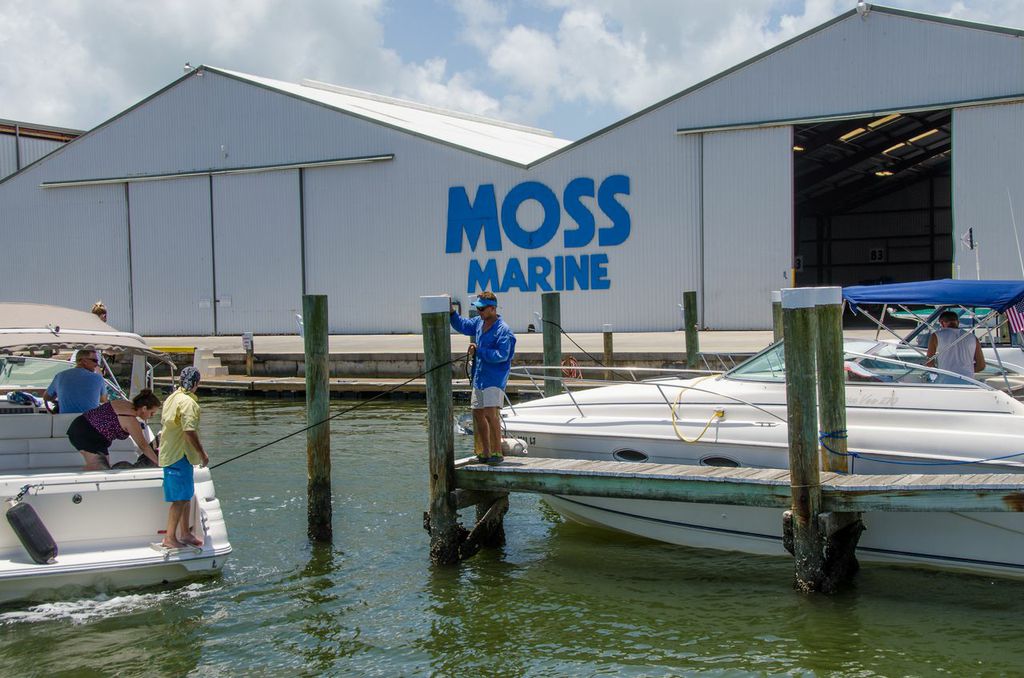 I have been involved with businesses since I was a teenager.
I was 13 when my parents bought their first business, a marina. They sold everything that they had to buy it. As a teenager, I worked 7 days a week around school, helping any way I could. Assisting the bookkeeper, painting boat bottoms, pumping gas, whatever needed to be done. There were no more family dinners. The conversations always ended up being an opportunity to exchange information about customers, vendors and employees.
juggling cash flow
trying to take vacation time away from the business
hiring the RIGHT employees
trying to get everything done during the day
employees calling in sick and being short handed
equipment breaking down and delaying service to customers
protecting the business property from hurricanes
dealing with various threats to the business (weather, competition, etc)
keep up with ever changing government regulations
trying to make money to provide for the family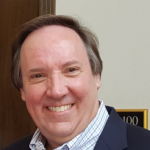 I Go The Extra Mile
"Ellen is clearly respected in the business acumen and ability.  She is well recognized as a successful author.  That would be enough for most people, however, Ellen consistently goes the extra mile to contribute her time and expertise to non-profits to make our community a better place."
Scott Johnson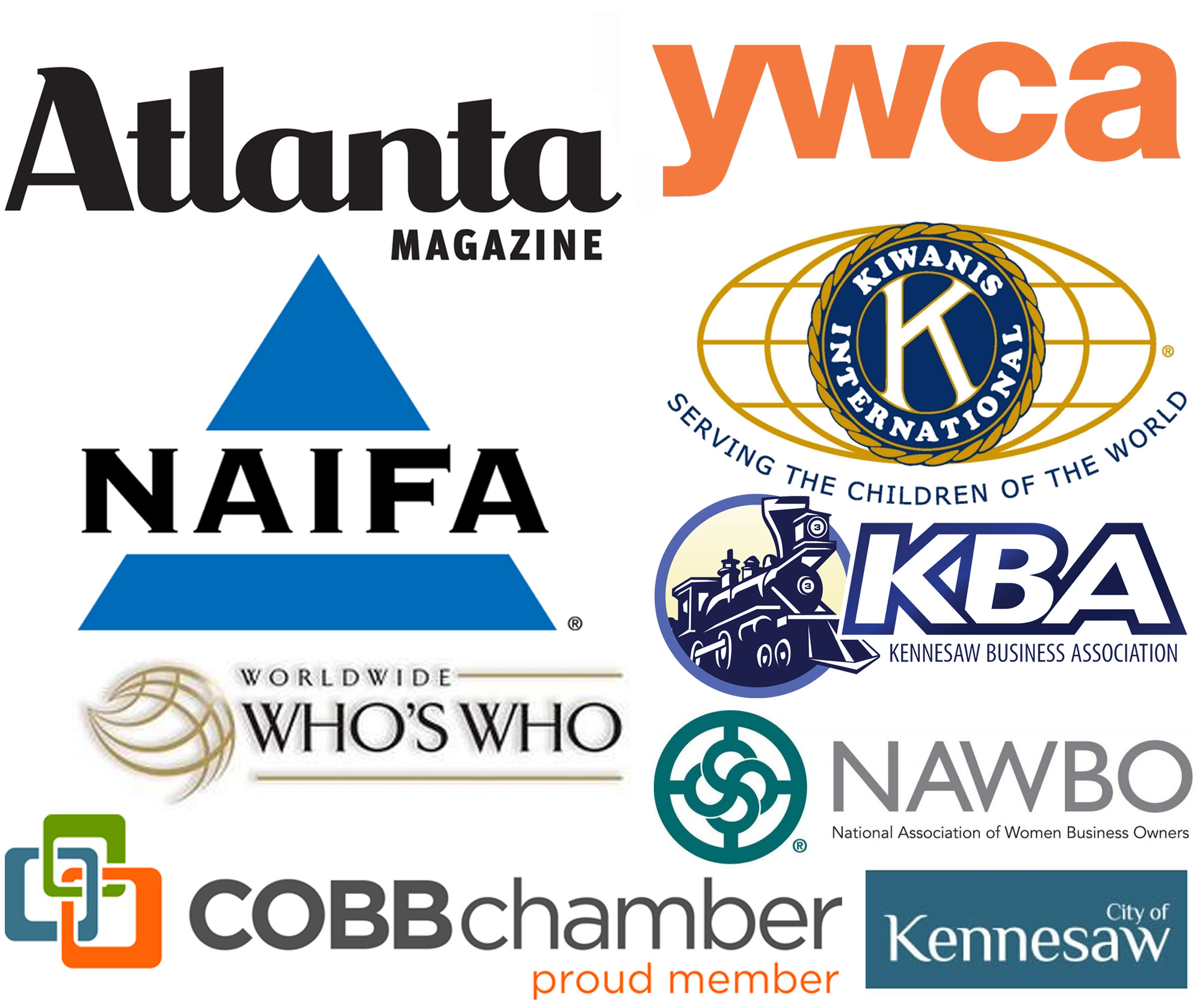 Decided to Become the Best CPA
I decided to become the BEST CPA that I could be. As a result, I have received a number of incredible honors over the years including:
Atlanta Magazine's – "5 STAR Top Financial Services Professional" Awarded 2014, 2015 and 2016. (Top 25 CPAs in Metro Atlanta out of 8,200 CPAs).
NAIFA-National Association of Insurance and Financial Advisors, "Atlanta Top Female Advisor" Awarded 2014, 2015 and 2016.
Outstanding Leader Award-Georgia District of Kiwanis 2016
Worldwide Who's Who VIP of Executives, Professionals and Entrepreneurs, 2013-2014\
Worldwide Who's Who Registry for Lifetime Achievement-2012
Cobb Chamber of Commerce Top 25 Small Business Award-2007
NAWBO-National Association of Women Business Owners WE Inspiration Award-2006
Kennesaw Mayoral Award for Excellence-2006
Kennesaw Citizen of the Year-2005
Kiwanis President's Honor Roll for Outstanding Service-2005-2006
Kennesaw Business Association President's Award-2003
YWCA Women of Achievement Honoree-1995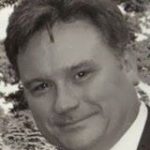 By training and practice, Ellen Springer is an expert accountant.
Roger Tutterow, Ph.D. Professor, Michael J. Coles School of Business, Kennesaw State University, Kennesaw and Marietta, GA.
Let Me Ask You A Few Questions...
Are you really GOOD at something and you went into business to make money but found it was harder than you thought to run a business?
Don't know whether you are making money or not?
Worried about having enough money for payroll this week?
Do you have to figure out which bills to pay each Friday to conserve cash?
Are you stressed and feeling overwhelmed with all that you have to do in your business?
Do you feel like you can't get everything done that you need to every day?
Are you missing your children's baseball games and dance recitals?
Has your health suffered with the stress of your business?
Do you not have time between 8-5, Monday-Friday, to meet with a CPA to get the advice that you need?
Do you wish you could find a place to learn what you need to know to run your business better?
Don't Make the Single Biggest MISTAKE
That Most Business Owner Make
Most new entrepreneurs do not have a business degree, nor do they already have the knowledge on how to start OR run a successful business. That doesn't mean that they can't learn how to do those things, but most business owners don't take time to learn. They just jump in and start trying to make sales. Hence, the 80% BANKRUPT rate.
The reality is, running a business requires a number of different skill sets.
ProfitShip and I can help you learn the skill sets that you need to be successful because I don't want YOU to make the single BIGGEST mistake that most small business owners make and BANKRUPT your business.
Most new small business owners are really good at something and that is why they went into business. BUT most don't have every skill set they need to run a successful business. You don't have to know everything about running a business, IF you surround yourself with the required expertise by teaming up with or hiring those who can and will help you to be successful.
The good news is that you now have an opportunity to learn what you need to know when YOU are available, 24/7, from a business expert who has been advising small businesses for over 35 years. I have figured out what works and what doesn't, how to start a business, how to run it, and what most people don't tell you about having your own business. It has been my dream to be able to share my knowledge to help as many business owners as possible be successful.
Together, let's change those SBA statistics!
I invite you to Come Aboard ProfitShip and go from rough waters to smooth sailing.
There are 3 ProfitShip levels from which to choose, we know all businesses are not at the same level. We don't want to put a square peg in a round hole, we want you to be in the level that you are most comfortable (all of the benefits are in the chart after the descriptions):
For business owners who just want access to information when they need it, 24/7, and from wherever they are.
For business owners who are a little more serious about running their business, have access to the benefits of Skipper level, and want to be able to submit questions and ideas for more videos and have group coaching with me.
For business owners who have all the benefits of the Skipper and Captain levels and want more discounts, information and benefits and access to the VIP day for free.
Member Benefits are Based on Level Selected |Skipper|Captain|Admiral|and Include: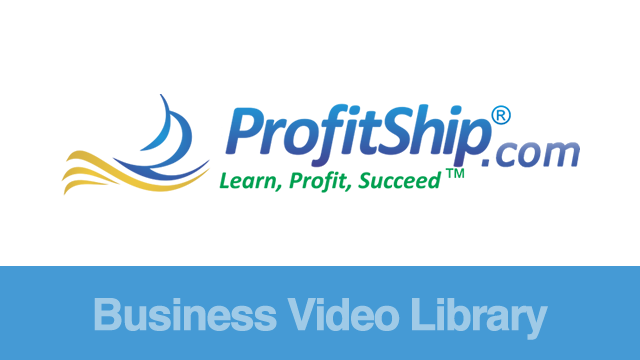 Business Video Library
We want every member to have access to this very important library of business strategy videos.  We have short videos of Business Strategies explained in plain English. These strategies have been accumulated over 35 years of working with businesses and learning what works and what doesn't. I am very candid about these strategies.  I know what works and what doesn't after working with businesses for over 35 years.  Don't learn through the School of Hard Knocks, benefit from other's mistakes and learn the right way the first time and start making money sooner.
Members at certain levels can submit topics for future videos. I want to add the strategies that are important to the members.  Make sure that you subscribe to one of the levels that allows for this benefit.
Business Book of The Month
Business books that will help business owners run their business better are recommended each month to the members.  While I believe that my book is the best in it's category, there are other business people that have written great books in many areas of business that I believe will assist my members in being even better business people and I will be making these recommendations each month.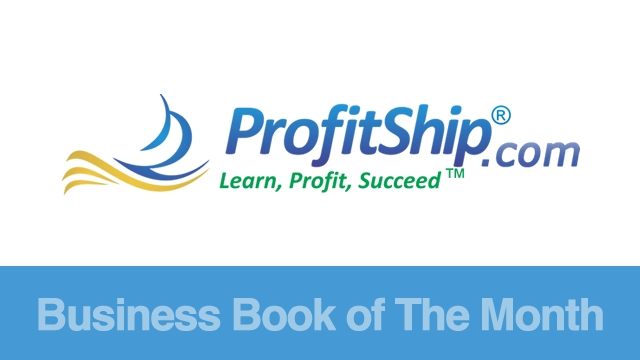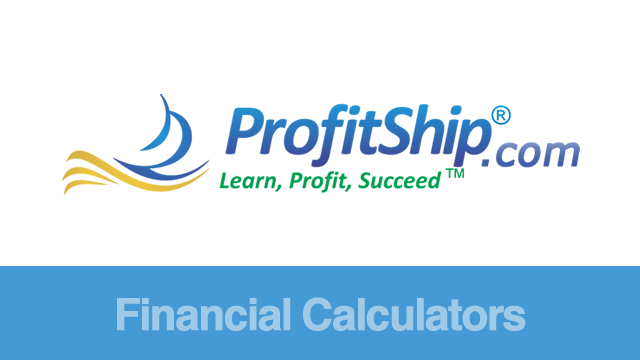 Financial Calculators
To assist you with your everyday business challenges,we have a wide variety of interactive financial problem solving calculators. By simply entering your criteria and you will obtain questions to your questions with dynamic graphs and personalized reports.  I want you to have access to as many tools as possible on this website so you can manage your business better.  Therefore, we have provide many financial calculators to assist you in planning for your business and your future.  Examples are: Cash Flow, Credit, Retirement, Business Start Up Costs, and Paychecks and Benefits.
Business Newsletter
Relevant topics explained and archived for future reference.  It is so important to stay on top of what is going on in the business world and these newsletters are organized by topic each month.  Major Topics Areas include: Tax Tips, Business Tips and Accounting Tips.    Examples include:  Choose Your Legal Entity, Cash Flow Management-The Secret to Success, Protecting Your Records, The Best Financial Tool for Small Business and Many More.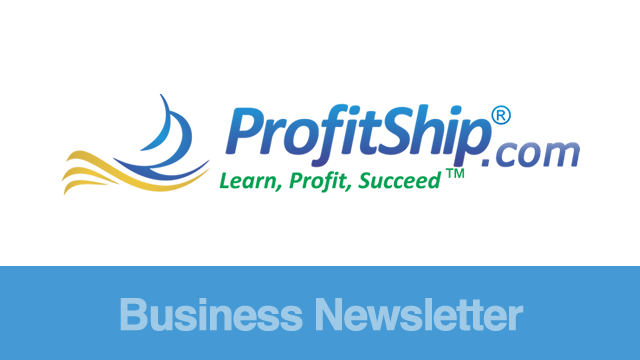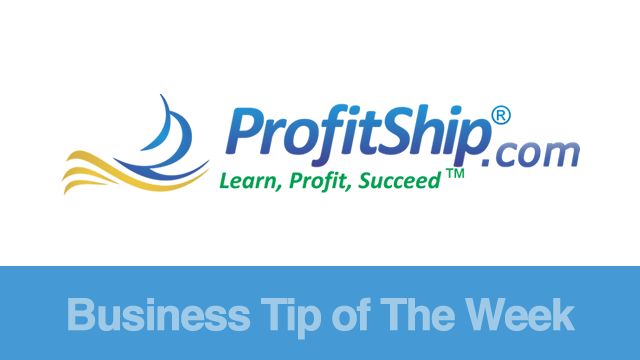 Business Tip of The Week
We want you to continue to improve your business and profitability.  We have learned that it is impossible to implement 500 strategies all at one time.  Therefore, each week we will highlight an important business strategy and send it to the members so that you can concentrate on that strategy and get it implemented into your business to continue improving your profitability. Examples include:  How to Improve Cash Flow, Marketing Strategies, Employee Issues and How to Protect Your Assets.
Business Weekly Webinars
While we are continuing to communicate through emails, it is important to provide detailed information on a specific topic and answer questions from the members.  Therefore, each week will present a business webinar on various Business Topics presented followed by Questions and Answers.  Members can submit topics.  Examples include:  How to Obtain Financing, How to Juggle Family and Business, Cash Flow Strategies, How to Document Your Transactions for the IRS.  These will be recorded archived and accessible in the members area for future reference.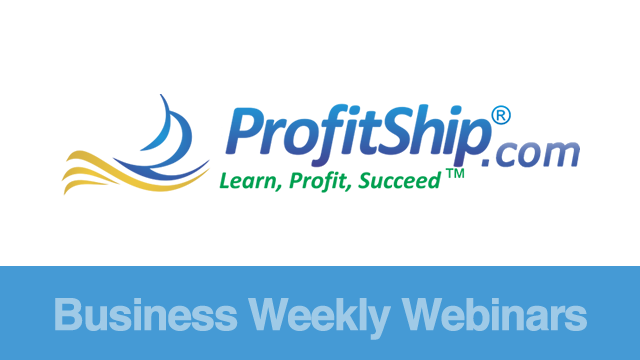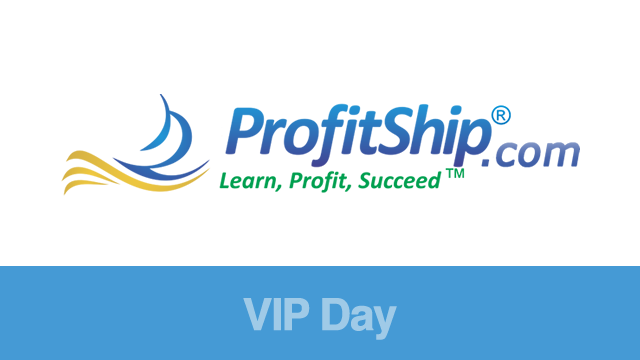 VIP Day
For those that are serious about their business we have Quarterly 2 day workshops and there is a VIP Day the day before exclusively for ProfitShip Members. During this day, we will have Mastermind sessions, Member presentations for input for solutions and opportunities to learn more to be more profitable.  The VIP Day is discounted by each membership level.  The higher the level the more discounted it is.  The members will also receive a member rate for the quarterly workshops.
Community / Forum
It is very important to have access to like minded business people and owners so that you can share ideas, obtain input and continue to improve your business and it's profitability.  We have provided a community/forum for members only to post topics and for input from other members and staff. This is an Opportunity to find out from others how they handled various issues and experts will contribute their recommendations as well.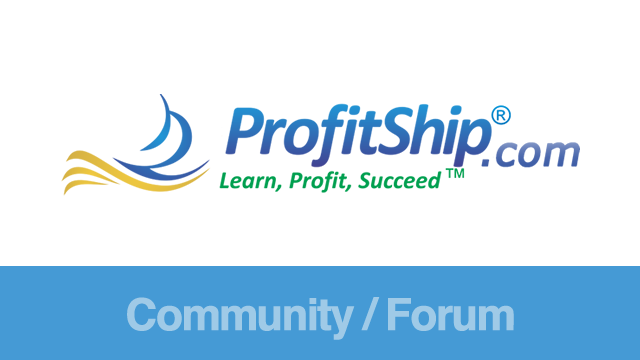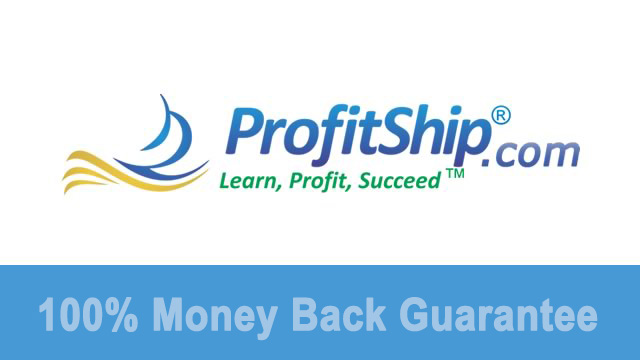 100% Money Back Guarantee!
We Assume All Risks!!! Rest assured you are in good hands! I have been helping businesses for over 35 years. I have thousands of happy clients. I care about your success and we provide the best support in the marketplace.
I know you're going to love ProfitShip and the continual additional videos and resources that that will follow when the launch is over. However, if for any reason you are not satisfied with this product, you have a full 30 days to request a full refund, no questions asked.
We Support Clearwater Marine Aquarium
A portion of the proceeds of ProfitShip will be donated to charitable partner Clearwater Marine Aquarium (CMA), home of Winter the bottlenose dolphin. Winter was rescued from a crab trap line off the coast of Florida. She was treated at CMA for extensive injuries, though her tail could not be saved. Winter rebounded, however, readily adapting to a new swimming pattern and surprising everyone with her energy and fortitude. She now swims with the aid of a prosthetic tail and charitable donations will help to provide for Winter at the Clearwater Aquarium.